Used bookstores in Vancouver
A growing list of used bookstores in Vancouver. It's organised alphabetically, with a short blurb about each store. I've commented specifically on technical books since I figure if you're on this site, chances are you're into maths or physics.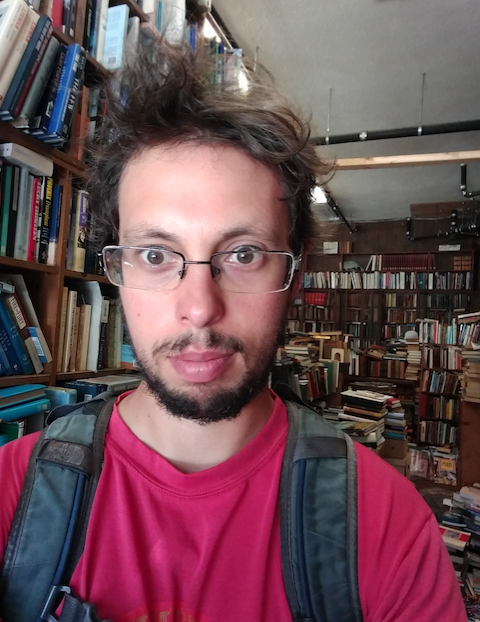 A store with a good range of fiction and an eclectic assortment of other genres. Rarely has technical books.
A huge, chaotic used bookstore in the classical mould: haphazard piles of books all over the place, hidden nooks and crannies (you can actually get lost), an eccentric owner, the works. Hence, a great atmosphere for random fossicking. In terms of selection, lots of literature, poetry, art history and other humanities, though only rarely has maths or physics texts.
A relative newcomer, Massy hit the ground running, with an impressive selection of fiction, history, art, and even technical books. Bonus points for the rare book reading room at the back! With its elegant ceiling-high shelves and friendly staff, it's a great place to browse. Also part of the Stó:lō Business Association and 100% Native owned and run.
A small store, but exceptionally well-curated, both in new and used titles; probably the "coolest" book store in Vancouver. I almost always find something interesting, including the occasional technical book.
Main (2422 Main St). Possibly the best book store in Vancouver. A brilliant selection of new books at the front of store, with shelves for new NYBR titles, "weird" fiction, philosophy and culture, comics, etc. The back of the store balloons out with used stock, which is voluminous and frequently replenished. They often have good technical books, and a great selection of art books, poetry, fiction, and other stuff. Optimal browsing scenario.
Commercial (1830 Commercial Dr). A much smaller store than Main St, but usually features a tasteful, highbrow selection of new titles at the front, and a larger range of second-hand books at the back.
Broadway (2754 W Broadway). Similar to the Commercial site, though smaller yet again and with fewer new titles.
A huge selection of classical/jazz records and CDs, with a random assortment of philosophy books at the back. A great place to expand your musical horizons!
A radical bookstore specialising in politics, queer theory, and zines. Has a decent selection of literature, science fiction, and art books, all at very reasonable prices.
A small bookstore which punches above its weight. A good selection of art books, local history, and a decent range of fiction and science books. Surprisingly high find rate.
Written on August 6, 2018