Beatty Lane, 1904
Beatty Lane once lay between present-day Cambie and Beatty Streets, but disappeared from the directories around 1915. This lane was monumentally important to Vancouver's black history, being home to several important African-Canadian figures and their businesses.
The Scurry's were a family of pioneer Vancouverites, moving into the city just before it was incorporated into BC. Hiram Scurry ran a barber shop on Blood Alley before his death in 1895 (see Fig. 6), after which his sons took over the shop. After Hiram's death, his wife Martha turned their Cambie Street home (which backed onto Beatty Lane) into a boarding house. Famous lifeguard Joe Fortes, Joe Fortes — one of the most celebrated figures in Vancouver's black history; patrolled English Bay as special constable and saved many lives during his tenure. the 'Guardian of English Bay', boarded with the Scurry's for some time, and became close enough to consider them family.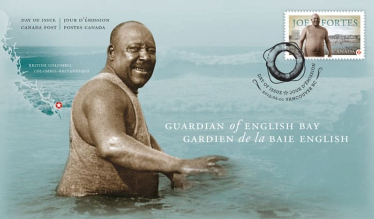 George Paris, British Columbia's first heavyweight boxing champion, also ran the Vancouver Athletic Club (VAC) on Beatty Lane, and Jack Johnson Jack Johnson — the first black heavyweight champion in the world. fought (and won) a demonstration bout at the VAC during its tenure. It is also speculated that Paris was first exposed to jazz during the time spent with Johnson in Vancouver, and Paris is considered by some to be Canada's first professional jazz musician.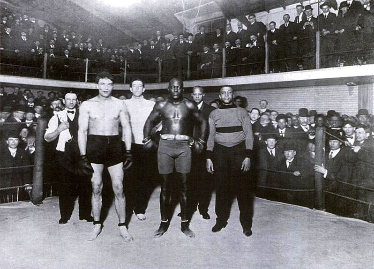 The Scurry family themselves were also notable historical figures in their own right. One of the Scurry sons, Elijah, was an exceptional lacrosse player. He was considered such a threat by opposing teams, in fact, that the Victoria and New Westminster teams implemented a "colour bar" to prevent him from playing.
After losing his lacrosse career, Elijah opened the Railway Porters' Club on Hastings Street, a social hub and rest stop for railway porters (one of the few occupations open to black men in those times). Unfortunately, the club was shut down after a police raid in 1904 that cited reports of "black prostitutes". No evidence of prostitution was ever found, but Scurry was still convicted of serving liquor without a licence.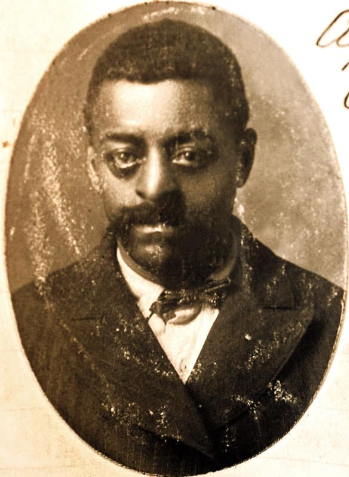 Not to be outdone by her brothers, Cassie Scurry, the Scurry's sole daughter, would go on to marry and have daughter Barbara Howard, the first black woman to represent Canada in international sports, and the first visible minority to be nominated to the Vancouver School Board.
---
.0774
The cursed steed rides again, its front two supported by the machine.